Happy Birthday to Us. Come celebrate!
It's our birthday! That's right, it's 60 years since Häagen-Dazs was born in New York City, and the world of ice cream changed forever. We've been creating extraordinary flavours with real, premium ingredients ever since. Now it's time to celebrate – with plenty of treats for everyone, of course.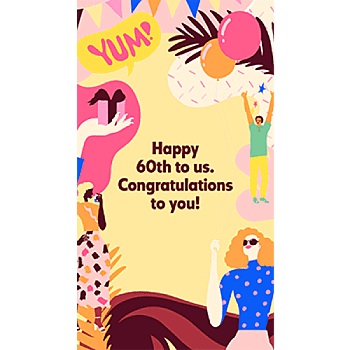 60 Years of Being Authentic
We've always celebrated how our founder, Reuben Mattus spent his life getting caught up in the moment. He would always get carried away with making our ice cream the best it can be, and never held back on using the most astonishing ingredients. Here's one example…it took him 6 whole YEARS to perfect our beloved Strawberry ice cream…
So, we'd like to celebrate all that Reuben and his creations stood for. Let's rejoice in being our real, unfiltered selves and wish Haagen-Dazs a very Happy Birthday!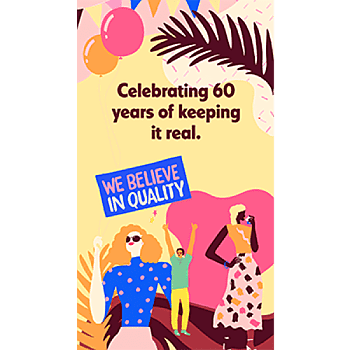 60 Years of Keeping it Real
With the recent renovation of our Shops, our deliciously indulgent menu, and our friendly staff, we've never held back.
You'll be safe in the hands of our shop communities, who always keep Reuben's philosophy in mind when serving our scoops. We're proud of our menu's which have been carefully crafted and curatedin France by our very own Chef, Mathieu.
Each scoop starts life as only four ingredients – cream, milk, sugar and eggs. To that, we only add amazing. No artificial flavours, no artificial colours and no palm oil. Simply real, pure and premium products to help you unleash the joy of letting go.
60 Years of Premiumness
We'd never celebrate a birthday without cake…and seeing as you're only 60 once, we've gone a bit extra with this hot little number. A molten lava cake (served warm, of course) with a luxuriously melting center, topped with whipped cream, chocolate curls and your choice of ice cream scoop. Time to celebrate! Drop by one of our Shops to grab one while they're still hot.
We're also proud to say that we have put in place all the appropriate safety rules to make your experience in our shops extraordinary as always. We believe in quality!
Happy Birthday to 60 Years of Häagen-Dazs. Go on…Don't Hold Back.